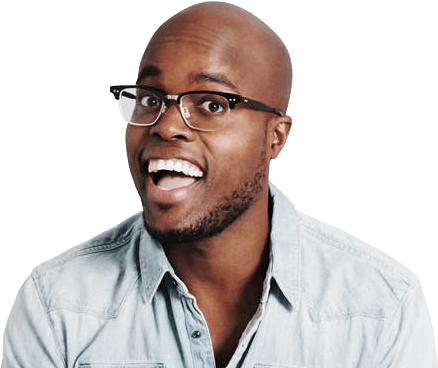 "Ik heb in 5 dagen meer geleerd over
Duitsland en de Duitse taal,
dan in de rest van mijn leven.
Leren is leuk. Zeker bij EBC"
---
Jandino Asporaat Presentator en stand-upcomedian
"Ik heb veel geleerd in mijn lessen
Engels bij EBC en ga daardoor met
vertrouwen mijn HAVO-examen in."
---
Thom van den Eijnden
"De medewerkers die deze training hebben gevolgd waren enorm enthousiast. Ook de samenwerking met de taaltrainers heb ik als erg prettig ervaren. Dus vol lof over EBC!"
---
Monique Gijsbrechts, woningcorporatie Laurentius
"Door de taaltraining van EBC voer ik
met zelfvertrouwen telefoongesprekken
met klanten over de hele wereld. "
---
Sandra Oerlemans logistiek medewerker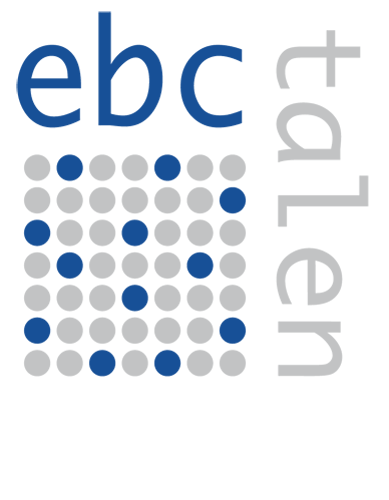 doorbreek elke taalbarriѐre!
EBC Taleninstituut verzorgt taaltrainingen in 15 verschillende talen. Van intensieve individuele trainingen tot maatwerk trainingen voor groepen op locatie.
"Het meeste plezier deden mij
de interactieve privélessen in spelvorm.
Daarnaast vond ik de begeleiding
in de multimediaruimte erg fijn.
Een uitstekende cursus!"
---
Rinco Boender cursist Russisch, Operation Manager Rusland, Lamb Weston Meijer
"Wij zijn tevreden over jullie aanpak in deze training. Het is professioneel en op maat gemaakt en we merken de vooruitgang bij de mensen nu al.
Erg positief!"
---
Monique Verdult HRM medewerker 4evergreen
"Ongelooflijk gemotiveerde docenten,
die mij enorm veel hebben
bijgebracht. Ik ben zeer positief!"
---
Betty Swart Lukoil Amsterdam
Welcome to the EBC Language Institute!
Every person is unique. So every student is different. EBC offers you language training geared to who you are and what you need.
Thanks to the skills of our language trainers, who are native speakers, you will learn the language you need. They quickly and efficiently help you to communicate in a foreign language confidently. The time and frequency of your training are set entirely in accordance with your agenda.
Our translation department translates your written texts and our interpreters will assist you during oral meetings.
EBC for businesses, authorities and individuals
EBC offers businesses and authorities a language training that is geared to the working situation. Specific language, technical, commercial or financial jargon. Language that can be used during phone calls, conference calls, presentations and meetings. For contact at any level: on the work floor, both in the management team and the board; at engineering and HR; at Customer Services and Sales. EBC has a large number of very loyal customers from a wide range of industries: from fruit and vegetables and the chemical industry to the food industry and ship-building. Directors, politicians, journalists and footballers also come to EBC to improve their language skills.
Private individuals who need a language as an expat, for their studies or social contacts are also offered a programme that suits their specific needs.
Blog (currently only available in Dutch)
Taalcursus: met spoed gezocht! Nieuwe subsidieregeling voor laagtaalvaardige werknemer Ongeveer 1 op de 9 Nederlanders heeft laaggeletterdheid. Deze mensen hebben moeite met lezen en schrijven. De Rijksoverheid wil dit veranderen aan de hand van een project. Wat houdt...
read more